You guys?
I'm sick.
Not the kind of sick where you know you'll be healthy again at some point in your life.
I'm the kind of sick where I can't even see health on the horizon because of all the projectile vomit that is obscuring my view.
No kidding, I'm disgusting. And because I'm always the over-achiever, I'm multi-tasking on the different ways one can be sick.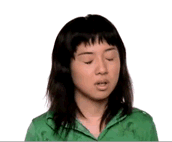 Yeah it's gross but life isn't always pretty.
Send help.
And saltines.